2.4 GHz HSMM (high speed multi mode)
ON A BUDGET !
with IEEE 802.11 APs
the BitBucket
See QST for December 2004, Pg 21
Don't know what it's all about? See July 2005 QST magazine Pg 35:"IEEE 802.11 Experiments in Virginia's Shenandoah Valley"

Get active on 2.4 GHz in a hurry without breaking the bank. The older slower APs are available for
free and are perfect for Ham HSMM links. Here's a way to try it out for almost nothing.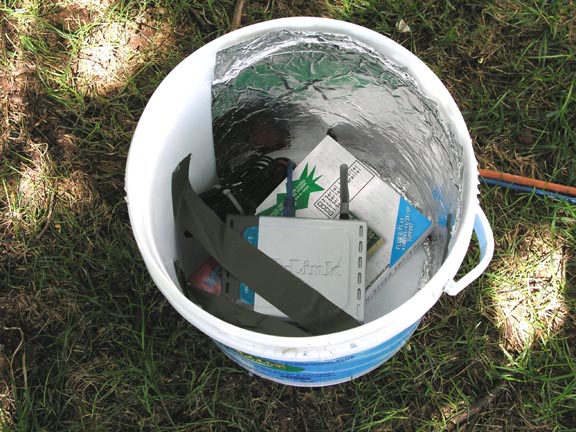 Here's a D-Link wireless router mounted in a 3 gal plastic pail with a foil reflector.
Power & Ethernet come out the bottom. Screw the lid on for a weatherproof enclosure.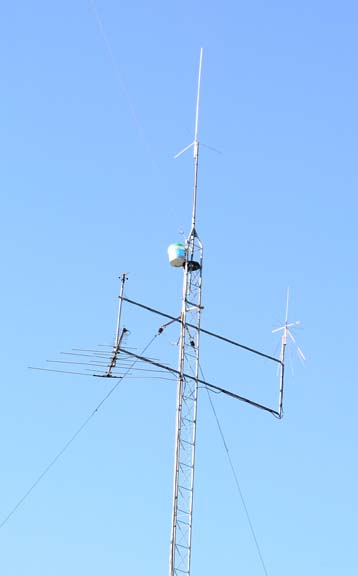 Here's the BitBucket lifted high on the tower with a nylon rope. It also was taped to hold
the proper orientation. Run either 5V or 120 VAC up the tower.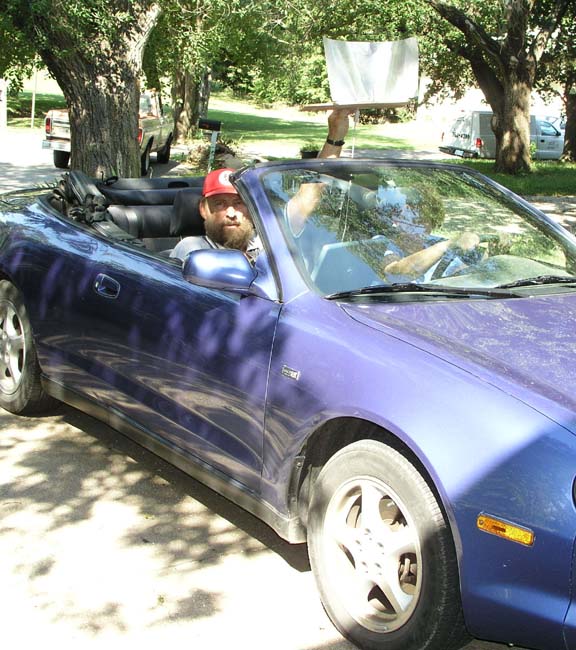 Now for some mobile operation ! All you need is a laptop and a 2.4GHz USB adapter.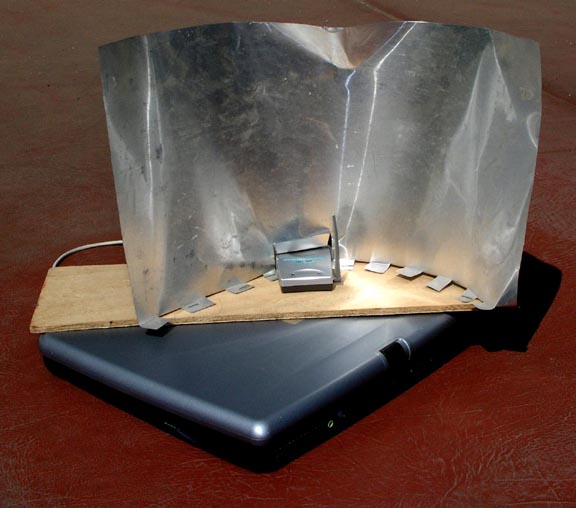 Make a quick 'n easy parabolic dish from some flashing aluminum or cover cardboard with
foil. Experiment with spacing and hope for good luck.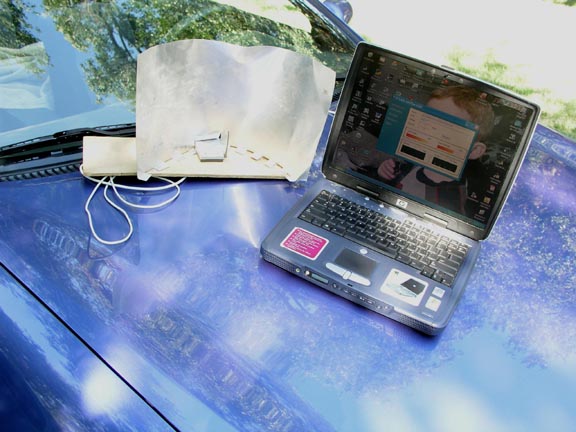 Power the laptop from a 12V source and you have a portable link for disaster communications.
Observations: You MUST be able to see the BitBucket from the portable. Distances to 6 miles were possible but there
MUST be a line-of-site totally unobstructed. With better antennas it is possible to bounce off of water-towers.
Several QST articles have been published on the HSMM activity on the 2.4GHZ HamBand and this is a good way to
join the action in your town without breaking the bank.
73 de Ken, K0KS